Taiwan Tech Library collected 300 books recommended by 16 celebrities, incluging Morris Chang, Terry Gou, Jay Chou, Obama, Hillary, Oprah, etc. The ribbon-cutting ceremony was presided over by the principal Jia-Yush Yen at 10:00 a.m. on October 21. Library director Yan-Jyi Huang said that the purpose of the book exhibition is to attract readers to enjoy the fun of reading. Taking him as an example, he has read at least one interesting book each year in the past three years, including "Becoming " (2019), "Surely You're Joking, Mr. Feynman!" (2020), and "Atomic Habits" (2021). These books inspired him a lot. Principal Yen shared an important concept that he learned from the book, "Surely You're Joking, Mr. Feynman!" That is the importance of calming down our mind to read.
The book exhibition period was from October 21 , 2022 to February 28, 2023. Welcome to the Library to enjoy these books!

The opening ceremony of the "Celebrity Reading Lists " Book Exhibition in 2022 Fall ". In the middle of the photo is the University President Jia-Yush Yen, the second from the left is the library director, YanJyi Huang, and the first from the left, the second from the right and the first from the right are the section leaders Hsiao-ling Chin, Kuan-Yu Chen, and Hsiao-ping Lan.

After the opening ceremony, the librarian,Ms. Weng, gave a guided tour.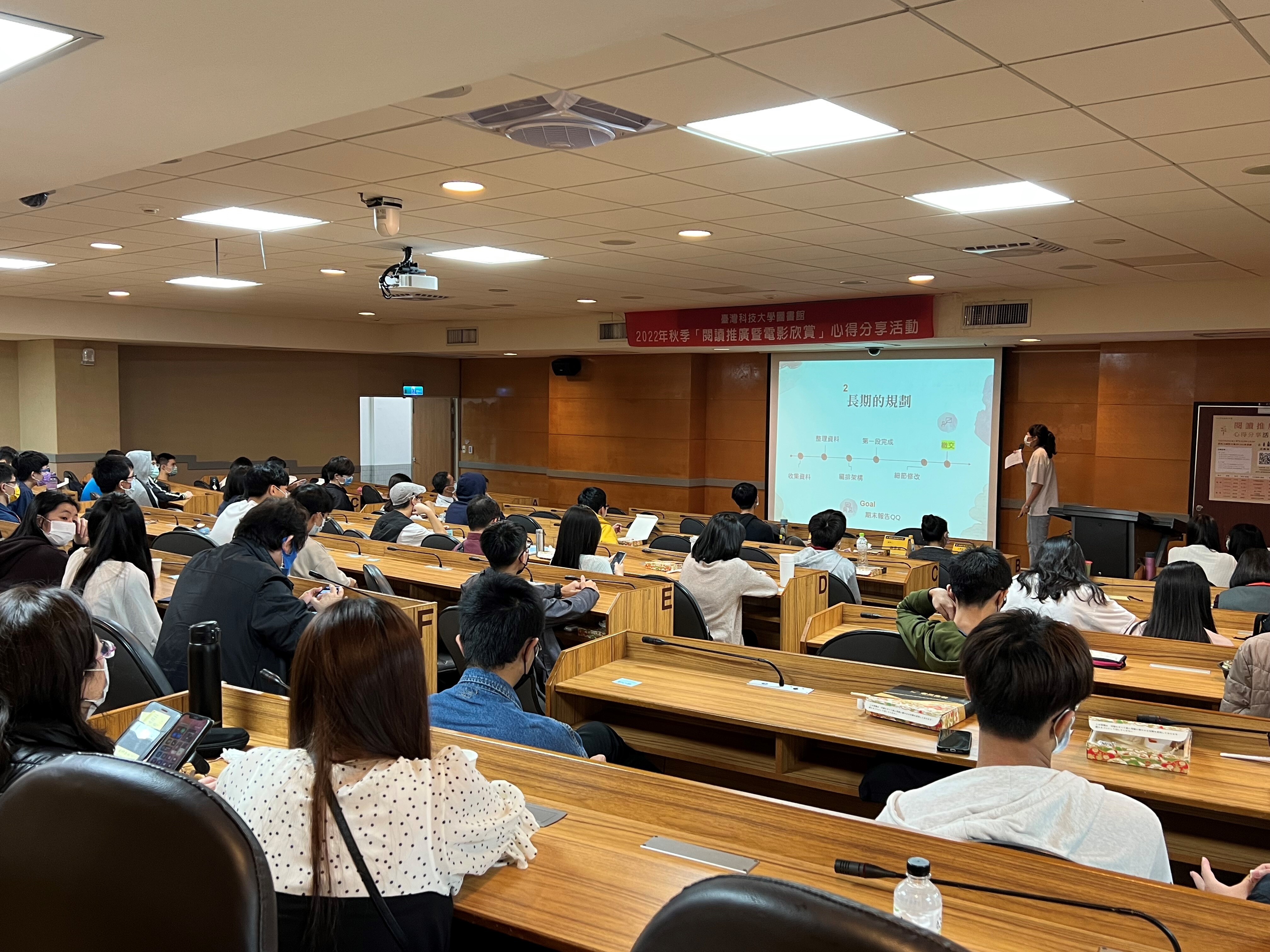 On the opening day of the book exhibition, the library held a "Reading and Movie Experience Sharing Activity" in the International Building. Six readers shared their reading experience, and there were many participants.